AI solution for automatic analysis of standing leg X-rays. 
LAMA™, for "Leg Angle Measurement Assistant", assists healthcare professionals during leg geometry measurements by detecting knee alignment deformities and, on bilateral images, leg length discrepancies. It is compatible with any type of machine and integrates automatically into the radiologist's usual reading environments, PACS or review stations.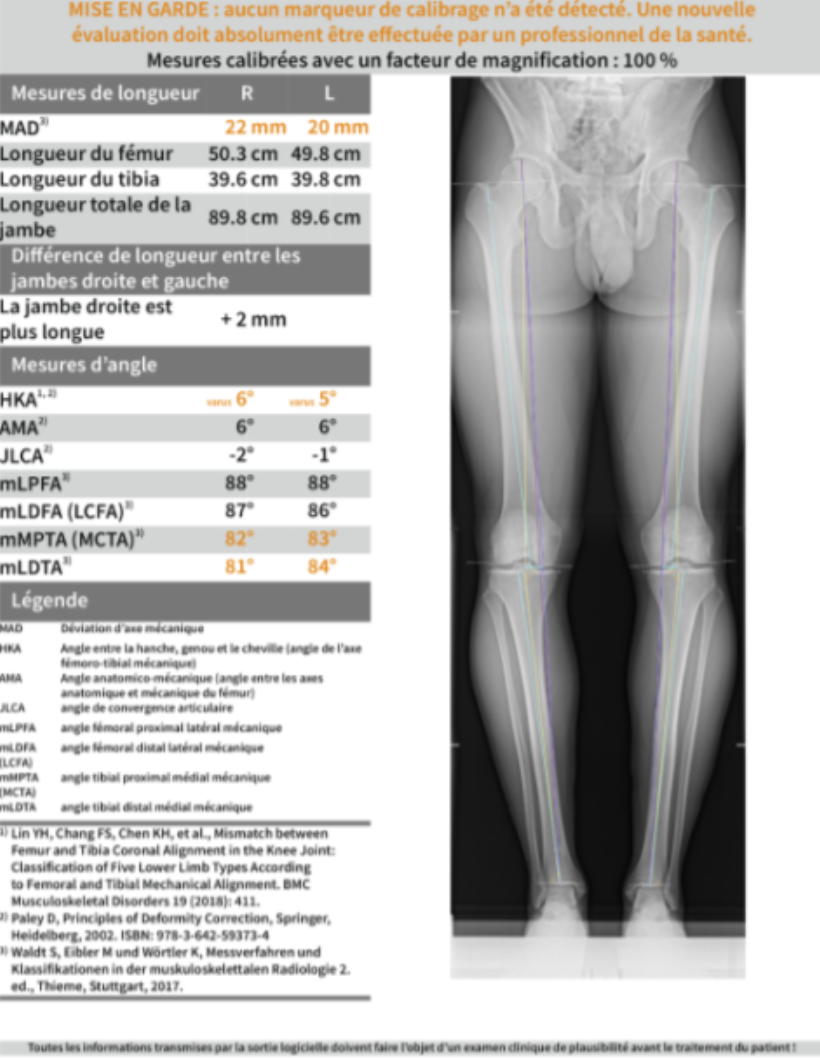 Automate and standardise leg geometry measurements.
Automated production of a structured report 
Directly available in PACS or your review station. 
Gagnez du temps, sécurisez votre diagnostic et optimisez votre flux de travail avec Incepto
Lin YH, Chang FS, Chen KH, et al.,

Mismatch

between

Femur

and Tibia Coronal

Alignment

in the

Knee

Joint:

Classification of Five

Lower

Limb

Types

According

to

Femoral

and Tibial

Mechanical

Alignment

. BMC

Musculoskeletal

Disorders

19 (2018

):

411.

Paley D, Principles of

Deformity

Correction, Springer, Heidelberg, 2002. ISBN : 978-3-642-59373-4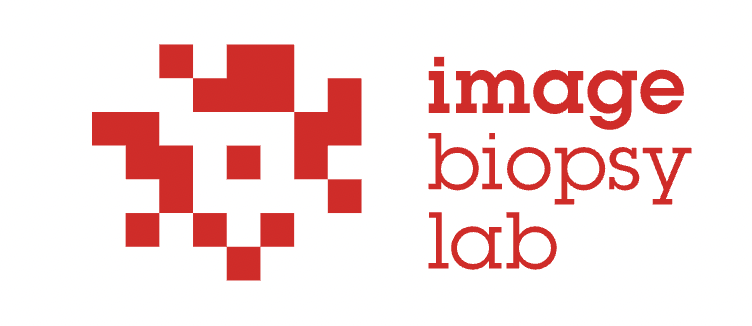 Founded in 2016, ImageBiopsy Lab (IB Lab) is a leading company in the field of AI-assisted musculoskeletal imaging solutions. ImageBiospy Lab's mission is to improve the quality of life for more than one billion patients suffering from musculoskeletal diseases by providing AI-assisted imaging applications that optimise medical workflows and enable the prevention, early detection, and management of musculoskeletal diseases.
​
The LAMA medical device is a regulated health product that carries the CE mark, Class I. Manufacturer: IB Lab GmbH. LAMA is a diagnostic tool and should not be used alone to recommend medical management for diagnostic purposes. Please read the instructions in the user manual carefully. Please contact contact@incepto-medical.com for further information. Last update: 24/03/2022