Automatic assessment of bone age and development in pediatrics
PANDA

™

, pour "

Pediatric

Bone Age and

Developmental

Assessment

" ,

assiste

les professionnels de la sant

é

dans l'estimation de l'

â

ge osseux p

é

diatrique selon la m

é

thode de

Greulich

et Pyle, pour les radiographies de la main d'enfants

â

g

é

s de 36 mois à 192 mois (filles) ou 204 mois (gar

ç

ons). PANDA™ utilise la déviation standard (SD) naturelle tirée des tableaux compilés dans l'étude de la Brush Foundation (1) pour évaluer l'état de déviation du squelette. 

Elle est compatible avec tout type de machine et s'intègre de manière automatisée dans les environnements de lecture habituels du radiologue, PACS ou stations de revue.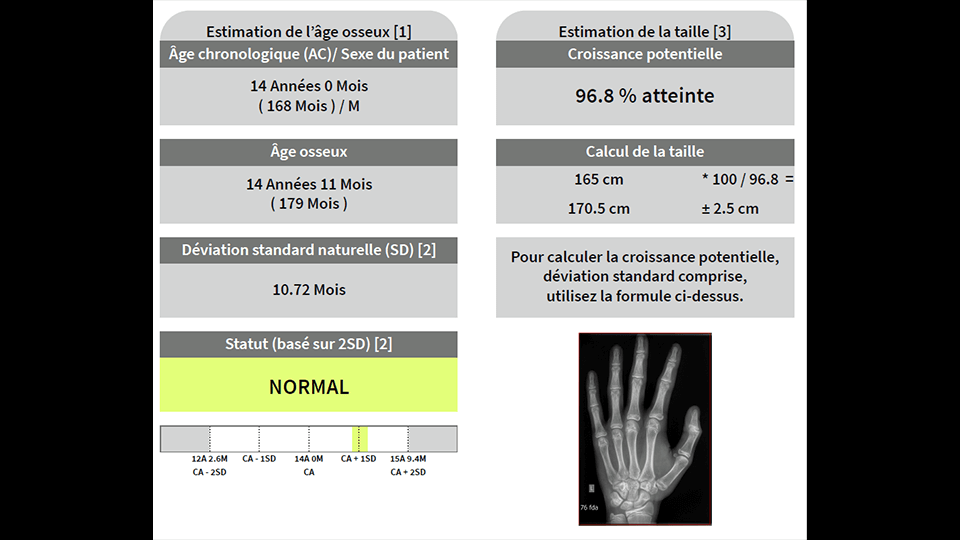 Automatisez et standardisez l

a mesure

de l'âge

osseux pédiatrique. 
Production automatisée d'un rapport structuré
Directement disponible dans le PACS ou votre station de revue. 
Gagnez du temps, sécurisez votre diagnostic et optimisez votre flux de travail avec Incepto
Simmons et

Greulich

, 1944

,

The Brush

Foundation

Study

of Child

Growth

and

Development

:

II. Physical

Growth

and

Development

,

Monographs

of The Society for

Research

in Child

Development

Halabi

et al., 2018

,

The RSNA

Pediatric

Bone Age Machine Learning Challenge,

Radiology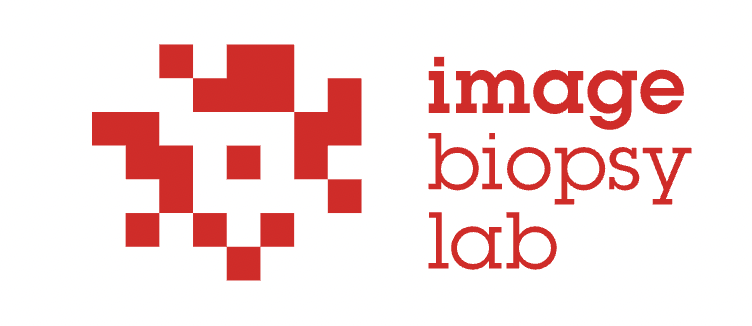 Fondée en 2016, ImageBiopsy Lab (IB Lab) est une entreprise leader dans le domaine des solutions d'imagerie musculo-squelettique assistée par IA. La mission d'ImageBiospy Lab est d'améliorer la qualité de vie de plus d'un milliard de patients souffrant de maladies musculo-squelettiques en fournissant des applications d'imagerie assistée par IA qui optimisent les flux de travail médicaux et permettent la prévention, la détection précoce, et la prise en charge des maladies musculo-squelettiques.
Le dispositif médical PANDA est un produit de santé réglementé qui porte le marquage CE, Classe I.
Fabricant: IB Lab GmbH.
PANDA est un outil d'aide au diagnostic et ne peut être utilisé seul pour recommander une prise en
charge médicale à des fins de diagnostic. Veuillez lire attentivement les instructions du manuel
d'utilisation. Veuillez contacter contact@incepto-medical.com pour plus d'informations. Dernière
mise à jour : 03/11/2022